Blog
The Ultimate Guide- Amazon FBA Inventory Process
For any business selling on Amazon, mastering the Amazon FBA inventory process can be daunting. Understanding how to correctly source, manage and ship inventory can be critical for success. Fortunately, some tools and strategies can make this process much more manageable. This guide will teach you everything you need to know about the Amazon FBA inventory process, from sourcing your products to shipping them out for delivery. We'll also provide tips and best practices, so you can make sure your operation is running smoothly at every step of the way.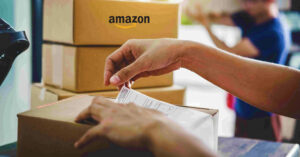 How Long Does Amazon Take to Process Inventory?
Assuming you are an Amazon Seller and want your products Fulfilled by Amazon (FBA), it is essential to know the ins and outs of the process. This guide will go over the typical time it takes for Amazon to process inventory, from when you send in your product to when it is available for purchase on their site.
To start, Amazon has two types of inventory: inbound and outbound. Inbound inventory is what the seller sends to their fulfillment center. Outbound inventory is what Amazon ships out to customers who have purchased your products.
Amazon usually takes about two days to receive your inbound shipment and sort it into their system. From there, they will scan and weigh each item before putting it into their inventory. It can take another day or two. It generally takes Amazon about four days to process inbound shipments.
However, keep notice that it is just an estimated time. It could take longer, depending on how big your shipment is and how busy the fulfillment center is. Once your products are in Amazon's system, they will be available for purchase by customers immediately. So if you're wondering how long it takes for Amazon to process inventory, the answer is around four days.
Check Your Inventory Status
It is easy to check the progress of your inventory at your fulfillment center. Find the "Manage FBA Shipments" page within your Seller Central Account. Then, you will find a list of your shipments. 
The status of your shipment may take the following three categories:
1. Delivered
2. Checked In
3. Receiving
If your package has been delivered, but you do not find it live on your storefront, you must wait until it has been checked in and received. Once your product is listed as "receiving," you should be good to proceed.
Again, this process should take up to a week after Amazon receives your packages (assuming everything runs smoothly). If it's been over a week and your inventory has yet to be accepted, contact Seller Support.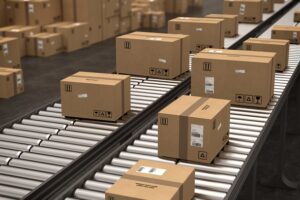 Make Sure Your Product Is Properly Prepped
When sending in your inventory to Amazon, it is crucial to ensure that your products are adequately prepped. It means that products should be appropriately packaged and labeled. Otherwise, products sent to Amazon could be returned, incurring high costs and wasting time.
As mentioned, Amazon has a strict policy for inbounding products, and specific policies apply to different products. The following post is the FBA prep requirements you need to know for a smooth shipment process:
1. Amazon uses an FNSKU to identify a specific product. The FNSKU on each product should be unique and only correspond to a single unique product. Products with different colors or sizes are defined as individual units requiring unique FNSKUs.
2. Each unit product must have a scannable barcode easily accessible for FBA. The barcode must be clear and uncoverable before sending it to Amazon's fulfillment centers and remove or cover any other labels on the product box.
3. Amazon will only accept products with secured packing. All products need to be assembled properly. Products sold as a set must be labeled clearly and state with "sold as a set," "Do Not Separate," or "Ready to Ship" to keep them selling as combined.
4. Amazon only accepts box units with six complete sides, which must be sealed. Moreover, the box should be secured with tape and cannot be opened easily with medium pressure.
5. If you use poly bags to protect unit products, the poly bags with at least a 5-inch opening, which should be transparent, sealed, and 1.5 mils thick minimum, must have suffocation warnings. The dimension of the poly bag cannot be three inches larger than the size of the product.
6. All case-packed products are requested to stick a case mark provided by FBA to clarify the items and boxes, and products inside the case must have the matching SKU. The seller can download the case barcode from the amazon system.
7. If you have a high volume and request an FBA truck to pick up and deliver your products to the FBA center, palletization and pallet labels are requested. A pallet should contain at least four FBA labels which can be downloaded from the FBA system.
8. For products with expiration dates, amazon requests the expiration dates must be printed on the product packaging in the only formats of MM-DD-YYYY or MM-YYYY. It should be written clearly not only on the master carton but also on the individual units.
Considering the high cost of using Amazon's own Prep service, you can choose a third-party warehouse that offers an FBA Prep Service to take care of the special packaging and the labeling process. If you need help with how to do this, ShipA2Z can help you.
ShipA2Z, which has several warehouses in the US, already offers many e-commerce sellers the FBA prep service. No matter the size of the job, products are fulfilled strictly to meet Amazon prep requirements, saving costs for you and ensuring timeliness.
Once your products are prepped and ready to go, you must create a shipping plan. It will include choosing the suitable carrier and service level for your needs. You will also need to create a packing slip together with your shipment. This packing slip should include all necessary information about your products, such as the ASINs, prices, and quantities.
After your shipment has been sent, you will need to track it. You can do this through Amazon's Seller Central dashboard. From here, you can see when your products have been received and if there are any issues with them.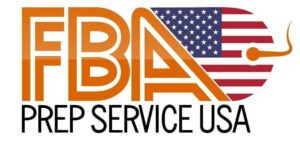 Ship Seasonal Inventory Well In Advance
As an Amazon seller, it's essential always to have a pulse on your inventory. That means knowing when to order more and planning to ship it to Amazon FBA warehouses.
The key to keeping your Amazon business running is to ship your seasonal inventory well in advance. By doing this, you'll avoid disruptions in your supply chain and keep your customers happy.
Here are a few tips for shipping seasonal inventory:
1. Start planning early: The sooner you plan for seasonal inventory, the better. It will give you time to research products, find suppliers, and get quotes for shipping.
2. Order extra inventory: When it comes to seasonal stock, it's better to err on caution, and the quantity ordered should be more than the typical estimate. This way, you will avoid running out of stock and disappointing customers.
3. Use multiple shipping methods: Shipping seasonal inventory can be challenging, so it's essential to have a backup plan in place. Use different shipping methods (e.g., airfreight, ocean freight, etc.) to ensure that your products arrive on time and in good condition.
Amazon FBA prep requirements are crucial, and if you're ready to go on Amazon, it is better to choose the right outsourcing FBA prep service, such as ShipA2Z. It can free up your time, take a more significant part of the process off your hands, and meet the FBA requirements simultaneously. 
Related Articles