Blog
How to Further Develop in The Diverse E-commerce Market?
In recent years, affected by the epidemic, e-commerce has developed rapidly. The rise of various e-commerce platforms provides e-commerce sellers with more choices but also undoubtedly brings more challenges. How to win high income and competitiveness in this diversified market is an issue that every e-commerce seller needs to consider.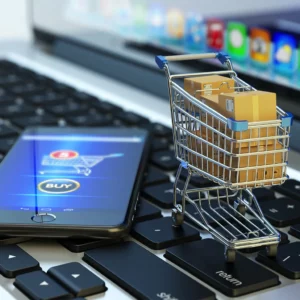 Diversified e-commerce market 
1. Re-examine the expectations of the e-commerce industry 
By the third quarter of 2022, e-commerce transactions in the United States had exceeded $1 trillion in the previous 12 months. Industry milestones predicted before the pandemic are expected to take hold in 2024. 
During the pandemic, e-commerce spending in the United States was 25 percent higher than predicted before the pandemic. In the absence of the pandemic, the U.S. e-commerce market is expected to grow at the 14-15% rate of previous years, and e-commerce spending in the third quarter would have been $815 billion (relative to actual figures for the same period this year). 
It's worth noting that for the first time since 2009, U.S. e-commerce growth could drop to single digits in 2022. Over the past 12 months, they have risen only 9% from the previous period. To be sure, this is compared with historical growth figures for 2020 and 2021. 
While the future growth trend of e-commerce is likely to be above trend, e-commerce penetration is falling back to pre-pandemic trends. In the third quarter, 14.8 percent of consumer spending was online. E-commerce retail sales account for 21% of total retail sales. 
Misreading e-commerce growth figures over the past two years has left many companies with too much inventory, too much investment, too much hiring, and too much building. With headwinds blowing in the economy, companies have to cut costs one by one. 
"Judging the growth of e-commerce, we have to scale up to match the trend. But it is now clear that the bet we took did not pay off." Shopify officials said in July when they announced the layoffs. 
Similarly, Facebook CEO Mark Zuckerberg made the same point when he announced layoffs in November.
2. Amazon's FBA fee goes up 
Between October and November 2022, many sellers reported that Amazon had significantly reduced their FBA storage space limits. With limited space, they can't send inventory, which cuts into sales they could have. 
Amazon officials blame the price hike on sellers. "This year, we've seen some sellers use more storage space than we expected, which limits the space available to others," said Dharmesh Mehta, Amazon's vice president of worldwide sales. 
Amazon has increased its order fulfillment fees by more than 30 percent since 2020. Amazon is shifting rising costs to third-party sellers. Amazon charges sellers $5.06 to ship a pound of merchandise during the holiday season (Oct. 15 through Jan. 14), and in 2023, the platform will charge $4.75. Notably, the cost of shipping the same product in 2020 was $3.48, an increase of nearly 40 percent. Delivery costs for smaller items are expected to be about 30% higher by 2023 compared to the same period in 2020, while delivery costs for more oversized items are expected to be 20% higher. Since most Amazon sellers are using Fbas, these fee increases will affect most sellers and ultimately mean consumers will pay more.
3. The e-commerce platform developed by the tarpaulin 
Never before have consumers had so much choice amid the explosion of e-commerce. Even now, when the epidemic has not entirely dissipated, practitioners want to feel that the industry has taken a giant leap forward in the development process of five or even ten years. The reality is always cold — the economic climate has deteriorated, and the mood of e-commerce workers has plummeted to freezing point. However, the overall shopping spending of online consumers remained high during the epidemic, which undoubtedly sent out a development signal. 
E-commerce used to exist as an independent channel, but now its boundaries are blurring. In addition to running pure e-commerce businesses, digital platforms integrate with their characteristics and continue influencing the retail industry. Nowadays, the e-commerce landscape has been spliced into social media platforms and other streaming media services. Well-known domestic and overseas digital platforms such as Instagram, TikTok, and Netflix are outstanding in integrating e-commerce business. 
Undeniably, e-commerce industry innovation is quietly happening. Incremental change in this space is driven by improved new tools, more accurate data, faster shipping, Reverse Logistics experiences, global payments, and more. 
The new and old development boom has undoubtedly provided more sales channels for e-commerce sellers.
4. Amazon SaaS ecosystem
Thousands of software companies help businesses with inventory management, product research, pricing strategies, order fulfillment, advertising, and more on Amazon. Sellers also often use other tools to enhance or replace seller Center functionality. 
However, startups in the Amazon ecosystem have yet to receive much attention from investors. Only a handful have raised equity capital. Part of the reason is that Amazon's API creates a tight boundary that limits the creativity of these companies. But some companies perceive the risks of relying too much on platforms.
That has changed in the past two years. Financing for Amazon tools is growing fast, and merger and acquisition activity become more common. Previously capital-starved industries are catching up with the SaaS market. The billions of dollars raised by Amazon's seller aggregators, some of which have achieved valuations of more than $1bn, have been one of the drivers of market sentiment. Aggregators bring attention to the ecosystem, which means investors are looking for related types of companies to invest in. Software companies operating in this space will no longer be in a blind spot. 
Amazon ads have been the most active category. It is the fastest-growing part of the Amazon ecosystem, with more product releases and API changes than the rest combined. Most of the leading Amazon adware companies have been acquired or are raising money. Companies such as Carbon6, Threecolts, and Assembly are developing and operating a range of tools. Assembly first went public in 2019 by purchasing the product research tool Helium 10, valued at over $1 billion as of September 2021.
 5. Amazon private label
In July, the Wall Street Journal suggested that Amazon was "killing" its brands.  
Amazon, however, is sticking with its private-label business. While it has cut back on some slow-selling items, Amazon Basics and its other private-label bestsellers are still available. At the end of the year, Amazon still had the same number of bestsellers as it had in the previous two years. Amazon Basics has 1,338 top-selling products, almost the same number sold in 2021 and 2020. The number of its best-selling products has remained the same for more than two years. This suggests that Amazon is staying moderate in outpacing other niches. Many of the products that have been eliminated may have failed miserably on their way to becoming bestsellers.
Amazon has considered pulling out of its private label business to appease regulators but has not done so. While Amazon's private label portfolio covers thousands of products, most of its sales come from a few dozen top products. Take, for example, the well-known Amazon Basics battery. Amazon has not stopped selling these products, nor have any other popular products been removed. So even if you cut out some of the slow-selling products, the impact will be small. That is not to say that Amazon is abandoning its private-label business. 
Amazon Basics, Amazon Essentials, Simple Joys by Carter's, Amazon Commercial, Amazon Basic Care, Goodthreads, Amazon Elements, Pinzon, and other brands still have all their best-selling items. In what may be a relatively typical retail case, Amazon culls only failed products from its portfolio.
Even before the news that Amazon Basics might be abandoned, in March, Amazon began identifying its brand in search results, tagged with badges such as "Amazon Brand" or "Amazon Exclusive." It needs to be clarified why Amazon is being more transparent, but it is understood that the new badge could be a pre-emptive response to continuing antitrust investigations.
6. The situation of Amazon sellers in China
In the first half of this year, Chinese sellers appeared to be exiting Amazon. Many overseas sellers are regaining market share on Amazon, reversing years of passivity. 
The 2021 ban shocked many Chinese sellers, and it was reported in April that Chinese foreign trade companies should avoid becoming dependent on Amazon. 
By the end of 2022, Chinese sellers had regained the market share they had lost on Amazon. Chinese sellers' market share among top sellers fell to 40 percent in February, but by December, it had risen to 45 percent. So despite all the headwinds affecting their performance, and the desire of many to reduce their dependence on Amazon, there is currently no other e-commerce platform that can provide the same impact.
Since Walmart opened its doors to international sellers in March 2021, it has attracted more than 25,000 sellers from China. By the end of 2022, the number of Chinese sellers will account for about 40 percent of new sellers each month. Walmart's e-commerce platform is probably the most popular alternative to Amazon. Walmart has invited sellers from India and Canada and held events in 2022. They have only added a few hundred related sellers and have struggled to match the number in China.
7. Overview of major e-commerce platforms
Amazon added a new country site in Belgium in October 2022, making it Amazon's 10th active market in Europe, bringing the total number of places to 21. Most of the sellers attending the Belgian launch were existing sellers from other Amazon European marketplaces — mainly China, Germany, the UK, Italy, France, and Spain — rather than local sellers in Belgium. 
According to Insider, Amazon will launch sites in Colombia, South Africa, Nigeria, and Chile starting in spring 2023.
The US site remains the most important, accounting for 45 percent of visits in its 21 global markets. The following three sites are Japan, Germany, and the United Kingdom, with about 10 percent each. Five sites — the US, Japan, Germany, the UK, and India — account for nearly 77 percent of its traffic. However, mobile devices may account for 50 percent of Amazon's orders.
Target's e-commerce marketplace remains invitation-only. By the end of the year, the platform had fewer than 600 sellers, nearly four years after it was first opened to sellers.
eBay is refocusing on specific categories known as' focus categories' and high-spending users with names like 'avid buyers.' Key types include collections such as jewelry, sneakers, handbags, and trading cards. Avid buyers – about 12 percent of active buyers – shop on eBay several times a year, spending more than the average user. According to eBay's data, eBay's global GMV in 2022 will reach $72.7 billion to $74.7 billion, which is almost on par with 2019's $72.1 billion GMV. 
During eBay's 2022 Investor Day, eBay CFO Steve Priest pointed out that eBay's vertical competitors, such as StockX, Etsy, Wish, Farfetch, and 15 others, have a smaller combined GMV than eBay but are worth more than three times as much.
8. A new attempt at Shopify
Shopify, which has yet to decide whether to launch a standalone eCommerce platform, has launched a search box feature on its Shop mobile app, but it is only available in private beta to some users. However, Shopify President Harley Finkelstein said in an interview that Shopify had not planned to become an e-commerce platform. 
On the one hand, global search means that platforms may need to adapt new ranking algorithms and decide which new metrics will lead to higher rankings. It also means providing advertising platforms for merchants who want to pay for higher rankings. On the other hand, although businesses such as Shop Pay, Shop Promise, and Shop Cash have followed the trajectory of the To-C model, there is an ongoing debate over whether Shopify itself should be transitive To a To-C brand.
9. Competition from China
In May, fast-fashion brand SHEIN became one of the most downloaded apps in the United States, overtaking digital giants like TikTok, Instagram, and Twitter and well ahead of Amazon. SHEIN's key innovation is integrating supply chain advantages into an enjoyable shopping experience, offering a model that rivals such as AliExpress, Wish, and Amazon has failed to replicate.
Following in SHEIN's footsteps, TEMU became one of the most downloaded shopping apps in the United States in late October. Over the years, the list has been dominated by established companies such as Amazon, Walmart, Target, eBay, Nike, and Etsy. 
TEMU is actively expanding its user base, and the platform was launched by Pinduoduo in early September. By November, TEMU had become one of the most downloaded apps in any category, where it remained for several weeks. TEMU's meteoric rise has been driven almost entirely by advertising and gamelike recommendations, where users are required to invite friends for free products or cash payments, following a pattern in the domestic market. 
TEMU competes with AliExpress and Wish with a value proposition that ships in a week or less. Pinduoduo's business is based on mobile-first, group buying, social commerce, gaming, and consumer-to-manufacturer (C2M). However, Pinduoduo has yet to bring these innovations to the US market with TEMU.
10. Social commerce
Social apps are now essential for shopping and searching but generate most of their revenue from advertising.
Prime Day is an example of social commerce in the US — videos with the hashtag #primeday2022 and related topics have been viewed 77m times on TikTok. Consumers turn to social networks to find the best deals. Not only has TikTok become more popular in the United States, but its users have also started watching more shopping-related content. Consumers turned to TikTok because Amazon displayed an overwhelming but endless list of offers during Prime Day, leaving shoppers to find what they liked.
The hashtag #amazonfinds has been viewed 34 billion times on TikTok. In December, Amazon announced a TikTok-like feature called Inspire, which offers in-app shopping experiences as well as a new way for consumers to explore products and shop seamlessly from content created by bloggers and brands.
Amazon is trying to address the weakness of most shopping sites and apps in the US – that consumers only turn on the platform when they know they need something. The allure of social commerce lies in creating demand and providing consumers with an interactive shopping experience.
Amazon is playing catch-up with social commerce, but social features present a unique challenge that will be daunting, even given Amazon's excellence in other areas. Social commerce is a race for attention, and that's the biggest hurdle Amazon will face — stealing traffic away from TikTok, YouTube, and Instagram.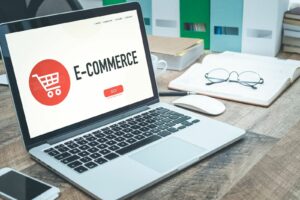 Choosing the right 3PL fulfillment center will help you move forward in a diverse market 
Although the development of e-commerce cannot be compared with the rapid growth in the early era of the epidemic, it still cannot stop the sustainable and diversified development of e-commerce. In addition, Amazon, which occupies a substantial share of the e-commerce market, has increased the burden on e-commerce sellers. How to move forward under such circumstances is a problem that every e-commerce seller needs to continue to consider. In addition to adapting to market changes, e-commerce sellers must save costs through various means. For most e-commerce sellers, proper logistics is the key to success. But often, complex inventory and fulfillment systems require high-cost outputs. Fortunately, 3pl fulfillment centers are a great solution that can help provide the speed and reliability customers expect while keeping costs low, thus helping e-commerce sellers streamline their operations and compete. 
E-commerce sellers do not need to create a warehouse. They can ultimately deliver their products to a third-party warehouse to help you complete the order tracking process and final delivery. If you're a small business owner, you know how important it is to get your product to market quickly. 3pl fulfillment centers are third-party logistics providers that manage the storage and shipping of your products. This is an excellent option for small businesses that don't have the space or workforce to do it themselves. There is no need to be restricted by Amazon's strict requirements for FBA warehousing and high cost. At the same time, e-commerce sellers can have more and more favorable choices in terms of end-process logistics, which will undoubtedly increase the competitiveness of end-process delivery.
3pl fulfillment centers can provide the storage space needed to store inventory without taking up valuable space in the small business's facilities. They can offer flexible staffing solutions that allow small businesses to scale up or down their operations as needed without incurring the costs of hiring and training new employees. Finally, 3pl fulfillment centers can provide value-added services such as order selection, packaging, and shipping, saving small businesses time and money. In addition, customers can easily track their orders online or through the business's customer service department, which further improves satisfaction. Using 3pl fulfillment centers allows small companies to focus on their core competencies while leaving the order fulfillment process to specialists. This ultimately leads to increased customer satisfaction and loyalty, allowing small businesses to grow without all the associated risks and costs.
Why the most successful eCommerce businesses use ShipA2Z
ShipA2Z has a nationwide fulfillment network and intelligent technology, making shipping and fulfillment stress-free. ShipA2Z's warehouses are ideally located across the country, so you can ship from any fulfillment center and split your inventory accordingly. ShipA2Z'll automatically route your order to give you the quickest turnaround at the best price.
ShipA2Z provide clients with transparent and detailed fulfillment fee and shipping fee, which is easier for the clients to estimate the cost. Moreover, according to the volume in the off and peak season, ShipA2Z would complete the inbound and put-away process within 1-3 business days. The freight outbound orders would be completed within 1-2 business days, and the parcel outbound order would be completed within 24 business hours. 5-in-1 cloud-based software is used throughout the process, from Inbound order submission, Outbound order preparation, and terminal tracking, making it easier for you to trace product and order information in real time.
With the fulfillment service of ShipA2Z, you will find the right way to adapt to the diverse eCommerce market, helping you save costs and improve competitiveness.
Related Articles