Blog
The E-commerce Effect On the Freight Forwarding Industry
The face of shopping has changed drastically in recent years, and the pandemic has only amplified the importance of e-commerce. Consumers can have anything delivered to their doorstep with a button or a finger tap. Companies like Amazon, Walmart, and Alibaba lead the charge by offering lightning-fast same-day delivery, real-time tracking, and low shipping costs. This has put a new focus on freight forwarding, warehousing, and logistics. Reverse logistics is also becoming an increasingly important factor for freight forwarders.
According to industry estimates, retail e-commerce sales are expected to exceed $7.3 trillion by 2025. Consumers have come to expect a seamless online shopping experience, and they're asking why freight forwarders can't meet the same standards. Customers want efficient and cost-effective delivery, whether it's a local delivery or a cross-border shipment.
Freight forwarders must prepare for the future influx of demand and delivery expectations. By leveraging the latest technology and staying ahead of customer needs, they can ensure the highest level of satisfaction.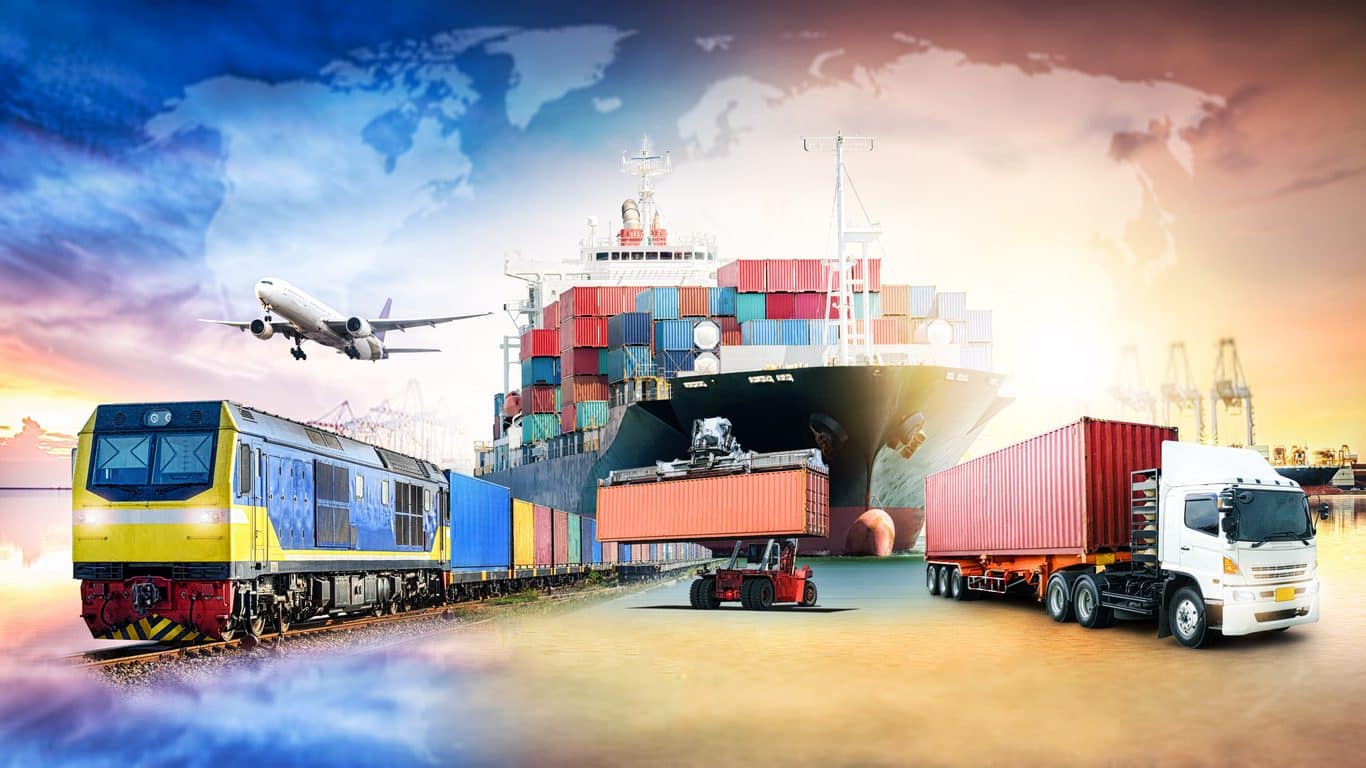 What is Freight Forwarding?
A freight forwarding company acts as a liaison between the exporter and the transportation service provider, coordinating the shipment of goods from the shipper to the end user. They facilitate the transport of goods through various methods, including air, ocean, road, and sometimes rail freight.
Freight Forwarding Services
Freight forwarding services are invaluable to the shipping industry. When moving goods, freight forwarders must determine the most efficient route and provide the necessary paperwork. This paperwork can include commercial invoices, bill of lading contracts, certificates of origin statements, export licenses, export packing lists, and shipper's declarations. Also, freight forwarders must adhere to regulations restricting certain items, such as flammable and toxic substances, drugs, alcohol, batteries, perishable items, and sharp objects.
Benefits of Freight Forwarding
Freight forwarding has many benefits. Freight forwarders can provide value to importing and exporting goods.
Import and export goods hassle-free
Freight forwarders will make the shipping process run smoothly and with less stress. A freight forwarder can help you with all the formalities from the warehouse stage to customs clearance. As the exporter, this will take much of the pressure off you.
Business advantages
A freight forwarder can assist if you want to ensure that your goods arrive at their intended destination on time. Thanks to their knowledge and experience, they can provide you with the help you need to ensure your business is booming. Hiring a freight forwarder can save you time and money, so you don't have to worry about the process alone.
Not responsible for shipping delays
Freight forwarders are not to blame for delays in shipping, which could be due to inclement weather, mechanical breakdown, port congestion, or unanticipated route alterations. While these issues are beyond the control of your freight forwarder, they will endeavor to rectify the delays swiftly.
Keep a good relationship with the freight forwarder
Establishing a good relationship with your freight forwarder is essential. You should always pick a reliable and trustworthy company. Good customer service should be a priority, as they should ensure that your goods reach their destination safely and on time.
Impact of eCommerce on Freight Forwarding
The pandemic has caused a spike in eCommerce popularity, leading to an evolution in freight forwarding. Companies like Amazon, Walmart, and Costco have enabled customers to get almost any product with a few taps on their phones.
Changes customer expectations
Due to customer demands, freight companies have been forced to adapt their operations. Customers now expect a one- or two-day delivery, or even same-day delivery in some cases. This has caused a shift from multiple warehouses to single warehouses. To meet these needs, freight forwarders invest in smaller trucks to cover shorter distances and make last-minute deliveries more quickly.
Increased air freight
Air cargo is the most dependable way to transport items, allowing for fast and efficient delivery of packages worldwide. With the boom of eCommerce, there is a growing demand for quicker deliveries, and air freight is the perfect solution. It ensures that packages reach their destination quickly and securely.
Focus on visibility
Due to the increasing demand from eCommerce retailers, freight companies have had to rethink their strategies to provide top-notch service. This has included investing in data-sharing systems, fleet management, and route optimization technologies. These changes have enabled them to keep customers informed about the location of their packages in the delivery process.
Enhanced reverse logistics
Post-sale activities that aim to maximize market efficiency are referred to as reverse logistics. Customers may have various motives for returning or exchanging products, requiring logistics companies to develop a budget-friendly return policy that does not cost the customer.
Adoption of digitization
The freight industry has had to use new technologies to keep up with the popularity of online ordering in this post-pandemic world. Using Big Data, freight forwarders can collect and analyze data in real time, allowing them to provide better customer service. Many independent freight forwarders have also utilized digital platforms for analysis and market forecasts, giving them a greater understanding of customers' desires.
E-commerce has had a profound impact on logistics and freight forwarding. It has allowed people to purchase items at lower prices than what would be available from a retail outlet. As a result, the delivery of groceries and other products is now commonplace. With e-commerce expanding, its effects on logistics and freight forwarding will likely only increase.
Related Articles