Blog
Cost-Effective Ways to Ship Large Packages
Warehouse Management
03/01/2023
Shipping large boxes, bulky products, and oversized packages can be challenging for eCommerce retailers, but the potential gains are worth the effort. Even if you mainly operate brick-and-mortar stores, having an online option can increase your sales. Unfortunately, shipping can be expensive for large or heavy items due to associated fees and surcharges. Knowing the cheapest ways to send bulky and heavy products is essential. 
What's considered freight shipping?
Freight refers to products too large or heavy to be shipped by traditional mail. Freight shipments are usually delivered in batches by truck, train, ship, or plane.
So, freight shipping involves transporting large merchandise, goods, and cargo by land, sea, or air.
Some common types of freight shipping include:
Less-than-truckload (LTL): Shipments that are too large to be sent via parcel delivery but too small to require a full truckload are perfect for less-than-truckload shipping. LTL is designed for loads ranging from 150 to 15,000 pounds and is great for relatively small freight. When shipping with LTL, multiple customers' loads are combined to get the goods to their destination. It is essential to check with the carrier to verify their guidelines and limits for LTL freight.
Full truckload (FTL): If you have a shipment that weighs more than 15,000 pounds, a full truckload may be the best option for you. It can be more expensive than other shipping methods, but it will get your freight to its destination quickly and with less risk of damage.
Partial truckload (PTL): Partial truckload (PTL) is a transportation option that lies somewhere between less-than-truckload (LTL) and full truckload (FTL) shipping. It can be more cost-effective than FTL since you don't have to pay for a dedicated trailer, but it still allows you to send more cargo than with LTL—typically between 5,000 and 38,000 pounds of goods.
Expedited: Expedited shipping ensures your goods arrive sooner than usual delivery times. Your cargo is typically transported by truck or airplane. Trucks carrying expedited shipments move directly from the pickup point to the delivery address with minimal stops in between.
Tips for shipping large boxes
Here are some other tips for controlling costs with large boxes:
Choose a secure box. Items that are heavy or large require more robust boxes for them to be safely transported. Layers of materials or reinforced cardboard can be added for extra protection and to minimize the risk of damage to the items.
Add strong infill. When selecting an infill for your product, consider its size and weight. It could include foam, custom-fitting elements, or multiple layers of materials to provide a cushion. Paying attention to the corners is essential, as they are often the most vulnerable part of a large box.
Use heavy-duty tape. It can be easy to overlook tape when considering shipping large boxes. However, the stronger tape can keep boxes from opening and reinforce their frames, holding the box rigid and more substantial.
Test multiple options. Shipping options must be tested when changing packaging or products. Going through various possibilities and tests with actual carriers can help you find a better-fitting box and the right mix of protection to keep goods safe.
By using a box that fits the product better, you can save money on DIM weight pricing and the optimal infill amount. Additionally, when products are securely packed in the appropriate-sized box, they are less likely to move around and get damaged in transit.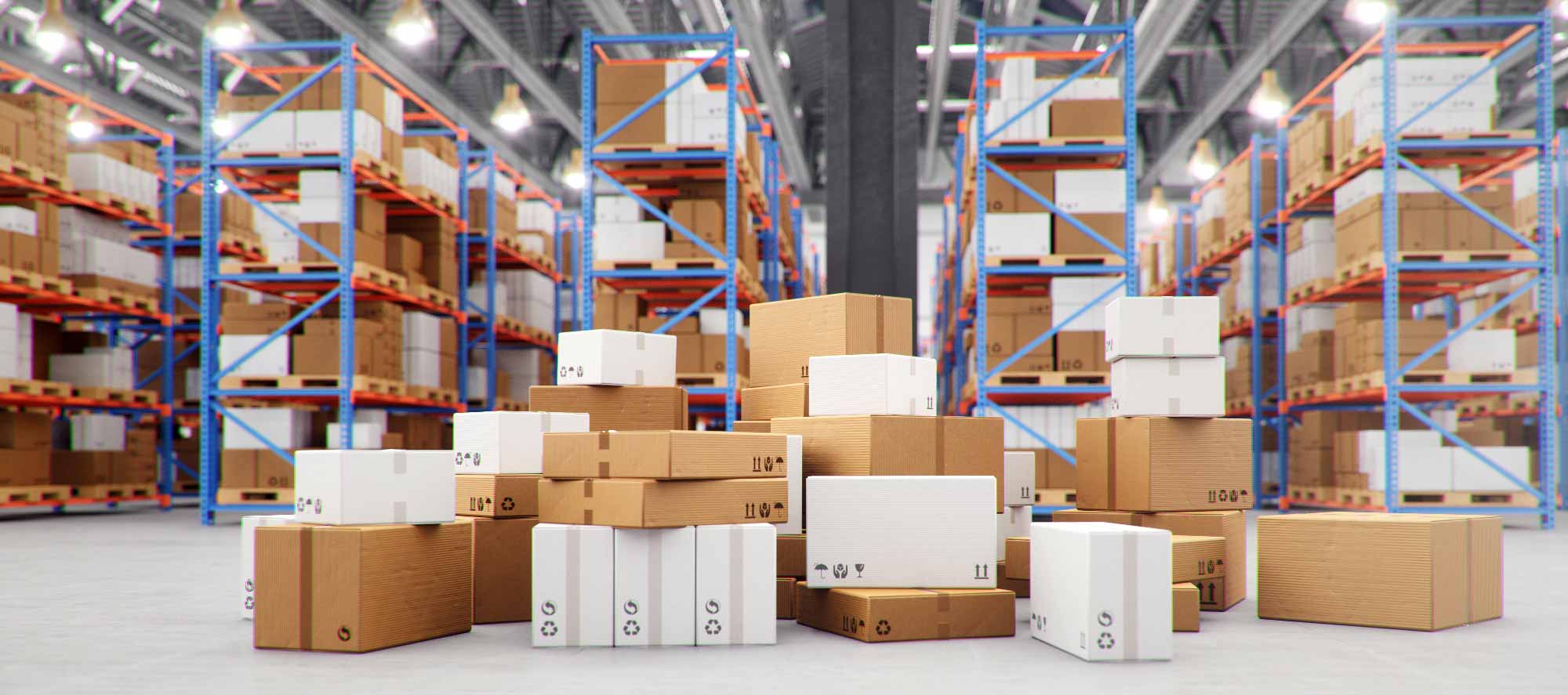 What affects freight shipping prices?
Figuring out freight shipping prices can be tricky for many business owners, but keep it from getting you down. It's important to remember that there is more to shipping than just the weight of the freight. There are some things to consider before shipping.
Dimensional weight: the "theoretical" weight of a package. Companies like UPS, FedEx, and USPS will sometimes calculate the weight of your package based on the amount of space it takes up. They will then use the higher of the two weights, the actual or the dimensional weight, for pricing. To ensure you pay the correct amount for your shipment, especially when it is a large box that is light, you should always request quotes from the carriers.
Special services: If you ship a box that needs special handling service, such as perishables, fragile items, or hazardous materials, you will request more cost.
Sender and receiver address of the package: the shipping zone also affects the shipping rates—the farther the distance between the sender and receiver's address, the higher your shipping costs.
Shipping method: Your transport mode used to deliver your shipment affects its price, too.
How to reduce DIM weight charges
Packaging. You can save on shipping costs using the smallest box possible for each order. Look over your product packaging to see if there is a way to box the item more efficiently. If your product is large, it may be more economical to ship it in pieces.
DIM factor. If you are a high-volume shipper, you can negotiate lower shipping rates. You can also negotiate your DIM factor. A higher DIM factor will lower your DIM weight and, therefore, your overall expense.
Ship by USPS. If you have a 50-pound package with 24″ x 24″ x 30″ dimensions, you may want to consider DIM weight pricing. The US Postal Service uses a DIM factor of 166, while FedEx and UPS use a DIM factor of 139 for commercial shipping accounts. USPS would charge 105 pounds for the package, while FedEx and UPS would charge 125. When shipping to Zones 5 through 8, UPS and FedEx offer a better deal, but USPS is more cost-effective for Zones 2 through 4. To compare the cost of different carriers, check with the ShipA2Z team.
Work with a 3PL. One final tip is to contact ShipA2Z if you regularly ship items billed by DIM weight. We not only work with light items, but also heavy, oversized, and luxury items. That means our carrier negotiations focus on these shipments, so we leverage our high shipping volume to get better DIM pricing for businesses like yours.
Related Articles