Blog
Fulfillment Centers Vs. Distribution Centers: Understanding The Difference And Which Is Best For You
One of the most important aspects to consider when setting up an eCommerce company is how customers will receive their orders. There are two options for warehouses: fulfillment centers or distribution centers.
Distribution centers and fulfillment centers both ship and store products. When discussing logistics and supply chain management, these terms are often interchangeable.
However, each term could refer to something else depending on the context. It can take time to decide between fulfillment and distribution centers.
This guide explains the roles and purposes of fulfillment centers and distribution centers so that you can make the right decision for your business.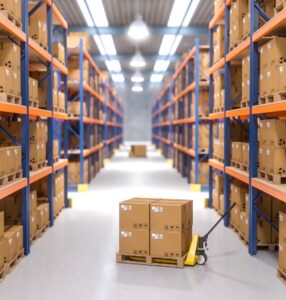 What is a Fulfillment Center?
A fulfillment center is a third-party logistics (3PL) warehouse that receives, processes, and fulfills orders for eCommerce retailers. You have two options to manage inventory in a fulfillment center: you can review the goods and send them to it directly, or you can receive them from the manufacturer.
Fulfillment centers play an essential role in the supply chain, ensuring that online orders are delivered to customers quickly and conveniently. They allow retailers to store their products strategically and ensure workers can pick up orders quickly once the customer has made an online order.
Fulfillment centers can send orders directly to customers' doors and process large quantities of goods for business and consumer customers. Some popular fulfillment centers include Amazon Fulfillment Center, FulfillmentCompanies.net, and FedEx Fulfillment.
Optimizing optimization, planning, and communication with carriers is essential to avoid delays. Truck drivers and warehouse workers must coordinate in getting packages out on time.
What is a Distribution Center?
According to Business Dictionary, the distribution center is a facility that receives, temporarily stores, and distributes goods according to orders.
Distribution centers are an essential part of the distribution chain for products and order fulfillment. They also produce goods before their shipment to wholesalers or retailers. They act as a link between customers and suppliers.
They are customer-focused and serve retail stores directly. These centers are usually where suppliers ship their products. You can order from Walmart online and pick it up in-store.
They are an integral part of the order processing process. However, managing them can be difficult as they often store large quantities of products. These centers use the most recent technology to ensure efficient order processing. Some centers have transportation management systems (TMS) and warehouse management systems.
What is the difference between a Warehouse and a Distribution Center?
Many use the terms "warehouse" and "distribution center" interchangeably. Both refer to receiving, storing, and managing goods, picking them up, and shipping them. However, there are some differences between a warehouse and a distribution center.
The warehouse is used to store products. A distribution center is used for storing products and offers value-added services like product mixing, packaging, and order fulfillment.

Distribution centers are typically used to serve B2B customers. On the other hand, a warehouse serves B2B customers and can also handle some customers.

Distribution centers store goods for shorter periods than warehouses. The flow velocity through the center is significantly higher than that through the warehouse.

Distribution center operations can be more complicated than warehouse operations. Distribution centers have advanced technology to manage order processing, transport, and warehouse management.

Distribution centers are customer-centric. They act as a bridge between suppliers, customers, and their customers. Warehouses are responsible for the efficient storage and distribution of products. Distribution centers, on the other hand, serve to satisfy customer demands efficiently.

A distribution center is usually where retail and warehouse orders are shipped. Warehouses don't typically serve customers, unlike distribution centers.
There is no one correct answer regarding choosing between a warehouse or a distribution center. It all depends on your specific business needs.
You will need to decide whether you want short-term or long-term storage. However, it is essential to consider each option's pros and cons before deciding which one is right for you.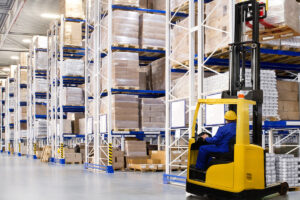 What does a Fulfillment Center do?
A fulfillment center is not only used to store inventory for businesses but also serves many other purposes. Fulfillment centers store goods for a short time before shipping them to customers. These centers can fulfill B2C and 2B orders by working with retailers, eCommerce companies, corporations, and other business entities.
Fulfillment centers ensure that all customers who place orders get their products promptly. Fulfillment services are designed to deliver goods to customers as quickly as possible. Inventory is not kept in fulfillment centers for more extended periods than in warehouses.
Many retail orders are shipped from fulfillment centers rather than from warehouses. Your different products can be stored in a warehouse. To get your additional products to customers as fast as possible, you can move a portion of your inventory to a fulfillment center that will ship orders to customers.
Fulfillment centers often have a lot of activity, with people working round the clock to pack, process, and ship orders to customers. They receive inventory shipments and have people who collect items, pack boxes, label customer orders, ship fulfilled orders, and handle returns.
Fulfillment centers invest in the latest technologies to manage inventory, process orders, organize transportation, and other tasks. Fulfillment centers can be a great solution if you don't have enough resources to store efficiently, package, and ship orders.
Fulfillment Center or Distribution Center? Which is Better?
Knowing the difference between fulfillment and distribution centers will help you choose the right one. Let's take a closer look at each to help you make an informed decision.
The pros and cons of a Fulfillment Centre
The Pros
Delivers products directly to customers

Your inventory takes up less warehouse space

For faster shipping, we are located close to our customers

Trained workers handle your store inventory

You can pick up and pack your goods

Normally offers kitting services

You can also order custom packaging and labels for your shipments.

Offers reverse logistics services and manages returns

Outsourcing fulfillment services allow you to focus on the growth of your business.

Automation guarantees transparency at every stage of the fulfillment process and supply chain.

You can contact customer service at some centers.
The Cons
Storage space is always limited

Products are only stored temporarily

Offers bulk shipping for large quantities of goods but not bulk shipping

Keeping unsold inventory is more costly.

Distribution centers are more expensive than distribution centers due to their location and the value-added services they offer.
Pros and cons of a Distribution Center
The Pros
Large quantities of products delivered from one business to another

You need enough warehouse space to store large amounts of your store inventory in one place

Can products be stored on a long-term basis at affordable prices

This allows you to place more inventory near your target market

These are generally less expensive than fulfillment centers

This is the best option for products that do not require individual packaging or finishing.
The Cons
They ship orders less often, as they frequently ship bulk goods.

Pallets are used to transport goods and are not packed at the center.

Because the centers are further away from target markets, shipping takes longer.

You are less able to communicate directly with customers

There are fewer services than a fulfillment center.
ShipA2Z offers reliable fulfillment and warehouse services
Today's eCommerce logistics is dominated by fulfillment and distribution centers. Although they are often considered interchangeable, they have many differences, each serving a specific business need.
Fulfillment center services are a good option for small businesses with no customer service department and rely on customers to deliver products. A distribution center might be a better option for larger companies that need to ship large quantities of goods.
No matter your choice, make sure you choose a logistics company you trust to deliver orders on time, build customer loyalty and help your business grow. ShipA2Z Fulfillment is here to help.
ShipA2Z takes pride in helping small and medium-sized businesses reach their full potential through top-notch fulfillment services.
Related Articles