Blog
Complete Guide to Finding Your Ideal 3PL Shipping Company
As an e-commerce company, are you looking to outsource your shipping services with a 3rd party shipping company? 
Choosing the right 3rd party shipping company can be daunting because it's not an easy process and can be very time-consuming. 
However, this guide will help you understand what 3rd party shipping company is, navigate the selection process and make sure that you pick the most cost-effective and efficient provider for your business to save you time.
Understand What 3rd Party Shipping is
3rd party shipping, also known as 3rd party logistics or 3PL, is a process that involves your business hiring a 3rd party shipping company to send your inventory to another entity and manage your warehousing and transportation needs.
A 3PL can provide various services, including storage, shipping, order fulfillment, and transportation management.
If you're in e-commerce, working with a 3rd party shipping company can be ideal because it can solve some problems you're facing: 
Lack of resources or expertise to manage your own logistics operations

Afraid of investing too much money in building your system

Already spending lots of time on marketing your business and products
An experienced 3rd party shipping company will save you time, save you money, and provide well-established services.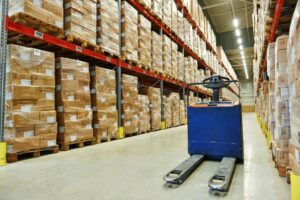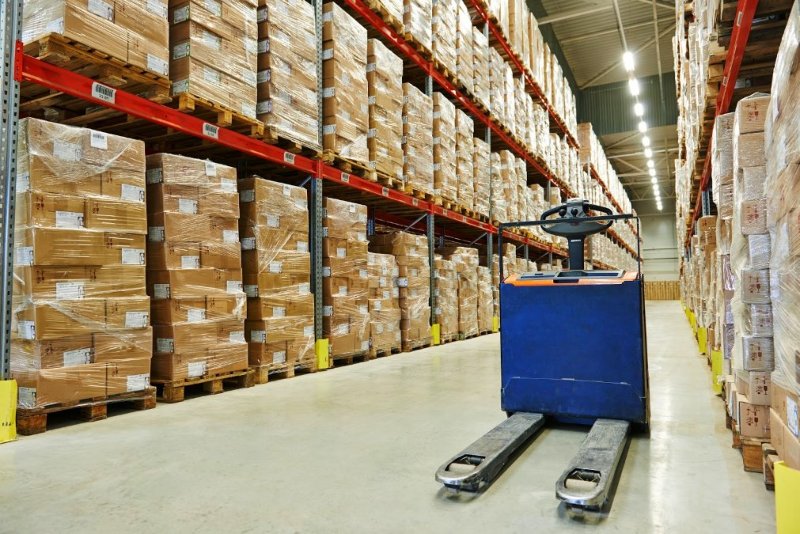 Research Potential Prospects 
Take the time to research 3rd party shipping companies and thoroughly vet potential prospects to ensure they can deliver all the services you need to meet your business goals. Read customer reviews and check industry associations to ensure your partner complies with applicable regulations. The studies emphasize order management and tracking features that can help you offer a hassle-free fulfillment experience. Assess the customer journey by envisioning how customers interact with their site, service systems, and follow-up practices. 
Evaluate their pricing structure, payment terms, and conditions, delivery locations, shipping methods, track record of fulfilling orders on-time, customer service response times, and other requirements like size or temperature restriction compliance.
See how fulfillment services can help your business. 
Review Multiple Quotes & Compare Rates
Another best way to ensure you're getting the most for your money is to get multiple quotes from 3rd party shipping companies and compare them against one another. Verify that the quotes accurately reflect the services you require, and don't be fooled by offers that may look too good to be true. Because some companies may offer attractive pricing, but slow delivery times or a lack of customer service could wind up costing you in other ways, and you won't find yourself locked into deals with hidden fees or additional expenses that weren't initially expressed in the quotes.
To get detailed pricing information, reach out, sign up, and request free quotes for your needs. Remember to send a follow-up email for all the breakdowns of what services are included in their quotes. If they value your time and requests, they will do it to not to lose a valuable client like you.
Once you've narrowed it down, contact each company directly and discuss your requirements with customer service representatives before making a final decision. With the careful comparison of pricing and consultation, you can ensure that your organization is getting the right 3rd party shipping solution that fits your needs and budget.
Have a Plan of Action for Delivery Tracking & Inventory Management
Always be prepared. A delivery tracking and inventory management plan is essential when working with a 3rd party shipping company. 
Utilizing a 3rd party shipping company can be helpful for small or growing businesses that don't have their own delivery system set up, but don't let outsourcing deliveries mean you aren't monitoring and tracking packages. Make sure you have the technology to monitor and track package information, like origin and destination addresses, estimated delivery times, current delivery status, and more. 
Additionally, stay on top of inventory levels to ensure accurate fulfillment of orders and optimal customer service satisfaction. Put a plan in place to provide visibility into package information from the point of origin to final delivery. Use an inventory management platform to stay on top of what goods are being shipped, where they are going, and when they need reordering. This will allow you to manage customer service needs better and ensure your business's efficiency during growth.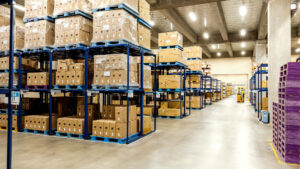 Carry out On-Site Visits to Gather an Overview of the Facility
Next up, a great way to assess your potential 3rd party shipping company is to conduct an on-site visit. During the visit, you'll get an overview of their facility, including their supply chain management system availability, staff qualifications, and customer service abilities. 
This will also allow you to examine the shipping process from packaging to delivery. You can also check if they have complimentary services or freight forwarding partnerships that could benefit your business.
In the meantime, ask the 3rd party shipping company as many questions as possible to get an accurate picture of their services. Please find out how they set their prices, manage their inventory, and their safety measures during transport. Going through the shipping process with them step-by-step will help you make a well-informed decision. 
Also, if the 3rd party shipping company is willing to demonstrate its supply chain management system, that would be beneficial for comparing other companies. Ultimately, your on-site visit should provide you with all the facts necessary to decide on your business's new 3rd party shipping company.
Implement Semi-Regular Audits to Ensure Compliance with Your Standards
Assuring that your 3rd party shipping company meets your company's standards is critical for efficient and smooth collaboration. Therefore, it's essential to implement semi-regular audits of their facility and operations. This will help you identify problems before they become more significant problems and keep the supply chain running smoothly with no checkpoints or disruptions. Audits should also start well in advance so any corrections can be made before it impacts operations.
The audit will ensure that all safety protocols are followed in the facility and examine other areas, such as quality control and customer service. Quality control is crucial for keeping your customers satisfied and ensuring no issues with your 3rd party shipping company's performance. With regular audits, you can make sure that your company's standards are met throughout the supply chain without any glitches. Audits also allow you to collect data on past performance, which can be used to benchmark future performance and make improvements needed where necessary.
The other purpose of implementing semi-regular audits is to keep yourself on track to know whether to continue working with the 3rd party shipping company.
To better your e-commerce performance, click to see the 8 important steps to improve your e-commerce fulfillment service. 
5 Best 3rd Party Logistics Companies for E-commerce
Now, if you're ready to move on to the next step of searching 3rd party shipping companies for e-commerce. Here we included 5 best companies to save you time. Contact us for more information. 





Conclusion 
Looking for a 3rd party shipping company can be frustrating sometimes. That's why we have this complete guide to help you through it, hoping it can save you money and time.
We also recommended five third-party shipping companies for your reference. As you can see, most of them have similar services and features, but ShipA2Z can stand out for its 24/7 customer service support and easy registration. Besides that, it offers detailed billing breakdowns so that you can clearly see every single expense. As we discussed in the guide, pricing is essential in a well-established 3rd party shipping company.
Request a free quote now!
Related Articles