Blog
All You Need To Know About Third-Party Logistics (3PL): A Comprehensive Guide
Warehouse Management
02/22/2023
3PLs are an integral part of most e-commerce business supply chains. They offer services that range from freight forwarding and warehousing to distribution and Shipping. If you're considering outsourcing fulfillment to a 3PL, you should realize that not all businesses need the same 3PL services. What is certain is that you choose a 3PL provider who is reliable, has high customer satisfaction, is faithful, and can help your business grow. Find out what you should look for in a 3PL provider to find the right solution for your company.
What is a 3PL?​
Third-party logistics (or 3PL) providers offer outsourced logistics services, including procurement or fulfillment management. 3PL is a broad term that can be used to describe any service contract that involves shipping or storing items. 3PL services can be provided by one provider (e.g., transportation or warehouse storage) or offered by a network of providers capable of managing supply chains.
Types of 3PL Providers
3PL refers to different providers of 3PL services. Businesses need to understand the differences among providers if they want to find the right fit.
There are four main types of 3PL providers. Each caters to a specific business need.
Standard 3PL Providers
Standard 3PL providers offer the most basic logistics services, such as Shipping and storing products.
Service Developer 3PLs
To run an in-house fulfillment center, the business must pay all warehouse operations costs. The cost burden of running an in-house fulfillment center is significantly reduced by partnering with a 3PL fulfillment firm, allowing the business to save time and money.
Customer Adapter 3PLs
3PL customer adapters manage nearly the entire shipping process and provide technology access to allow clients to see every step of the process.
3PLs for Customer Developers
3PL customer development takes full responsibility for the company's logistics operations and becomes their client's logistics department.
Core Functions of 3PL Providers
As expanding businesses face increasing order volumes, 3PLs can speed up and streamline the fulfillment process. 3PL companies have strategies that lower shipping costs and delivery times, positively impacting the customer experience. A 3PL partnership can help a business benefit from the experience and expertise of 3PLs in e-commerce fulfillment.
Here's a list listing the core logistics functions 3PLs perform to allow e-commerce businesses to concentrate on core business aspects.
3PL Warehousing
3PL Warehouses are warehouses that receive inventory from companies and store them in a safe location. 3PLs typically arrange for the merchandise to be transported to their warehouse and then organize the inventory on behalf of the company. Once the stock arrives at a 3PL warehouse, the warehouse staff places the goods appropriately.
Each SKU (stock-keeping unit) has its own storage space. Depending on the product, this could be a container, shelf, or pallet. 3PL companies have different storage capacities, but most can store current inventory while allowing for product range expansion or order volume.
3PL Distribution
3PLs can offer warehousings and wholesale services, such as Packing, custom labeling, and outbound order fulfillment. An e-commerce company receives an online order. The partner 3PL picks up the items from its warehouse inventory and delivers them to the customer.
Third-party logistics providers often use sophisticated technology to integrate with e-commerce platforms seamlessly. It allows them to consolidate and track inventory, orders, and shipments in one place. Some 3PL providers, however, require manual updates of orders and other relevant information. This can be pretty time-consuming. After all order items are selected, the 3PL chooses the best packaging material to ensure safe and secure Shipping of the products.
3PL Shipping
The next step after Packing is to ship the order. 3PLs work with various shipping companies to ensure that orders are appropriately labeled and delivered to customers. Some 3PL providers have shipping partners. Others compare shipping costs from different carriers to obtain the best pricing.
The shipping method is chosen, and the 3PL's partnership and shipping policies will determine every order's delivery time and carrier. 3PLs often handle bulk orders and can get discounts on shipping costs. This is one of many benefits of being a 3PL partner. The 3PL integrates technology to provide real-time tracking information for online businesses after shipping an order.
Returns Processing
Reverse logistics and returns processing are essential aspects of fulfillment operations. Many 3PL providers offer this service. The third-party logistics provider will process a customer's return by returning it to the 3PL.
 For customers' convenience, most 3PL partners offer return shipping labels. The 3PL handles returns quickly and efficiently since e-commerce companies do not have to take them in-house. Customers can track the status of their return orders instantly with 3PLs.
Cargo/Freight Consolidation
3PLs can perform many functions, including cargo or freight consolidation. E-commerce allows you to ship multiple small items to one destination. However, cargo or freight consolidating combines more miniature goods into one shipment. This process saves you time and reduces shipping costs. Consolidation service providers are 3PLs that combine cargo shipping by combining smaller packages into one large package.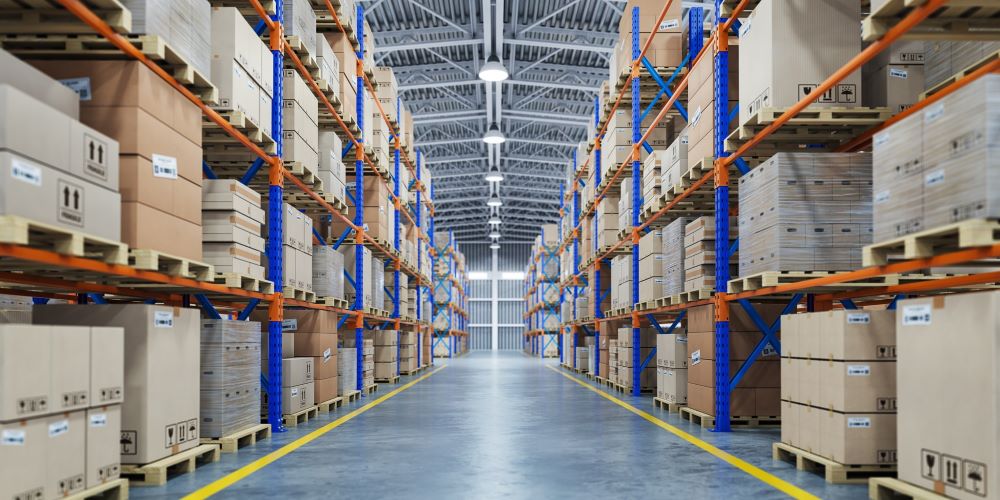 What are the services a 3PL provides?​
Below is a list of the major categories of logistics services 3PLs provide. This is not the only way to categorize 3PL services. A single provider may fall under more than one category.
Transportation-based 3PLs
Third-party transportation-based logistics companies focus on transporting goods from one place to another. They might also offer other logistics services.
Forwarder-based 3PLs
3PL freight forwarders, also known as intermediaries, are responsible for managing the transport of goods from one location to another.
Warehouse/Distribution-based 3PLs
3PLs offer warehousing services, such as fulfillment, stock rotation, storage, inventory management, fulfillment, and reverse logistics.
Managed Transportation-Based 3PLs
3PLs that offer managed transportation solutions can provide technology such as integrated freight management services or transportation management systems. They manage carrier relations, supply chain planning, and other functions.
Information-based 3PLs
Information-based third-party logistics providers use the internet to provide B2B services. They use electronic markets to provide transportation and logistics services.
Financial-based 3PLs
Third-party financial-based logistics providers offer freight payment, auditing, cost accounting, and control services. They offer tools for inventory management, tracing and tracking, booking, monitoring, and other services.
The 3PL Order Fulfillment
The 3PL can offer a wide range of services. While some offer pick, pack, and ship services, others provide kitting and returns management. These are the main 3PL fulfillment steps even the most basic 3PLs can follow.
Receiving
If they don't have inventory, your 3PL won't be able to ship orders. One of the essential warehousing operations is receiving inventory before your 3PL can begin fulfilling orders for your online shop. Receiving is the act of accepting incoming inventory and then storing it.
Each 3PL has its process for receiving and storing inventory. ShipBob requires clients to complete a Warehouse Receiving Order (WRO), so we can know what products we will receive and how many units.
This allows us to be more organized and prompt with receiving. We can then start fulfilling orders faster and more efficiently.
After receiving your inventory, your items are stored in our fulfillment centers. Each SKU is assigned a dedicated storage area, which can be on a shelf or in a box.
Picking
Once your customer has placed an order, it is time to start the fulfillment process! Some 3PL providers may require you to upload orders manually to their system. However, ShipBob is one of the 3PLs! These 3PLs can be integrated with your online shop and automatically push orders to your fulfillment provider.
Modern fulfillment software can be integrated with top eCommerce platforms and marketplaces to bring orders, shipments, inventory, and other information together in one location.
Once an order has been sent to your 3PL, it is assigned to a warehouse pick team or a selector. The picking lists are items, quantities, and storage locations that the picking team will use to pick up the products at their respective locations.
Packing
Once all items have been selected, it is time to pack them up securely. Some 3PLs charge extra for packing materials; others include it as part of their fulfillment service.
ShipBob includes plain, standard packaging materials such as brown boxes, yellow bubble mailers and white polybags, packing tape, and dunnage. We aim to use the most effective packing materials to protect your products while achieving the lowest dimensional weight. Our clients can also use customized packing materials to promote their brand at an additional charge.
Shipping
Next, you need to ship your order. Generally, 3PL providers can offer shipping labels and print them on your behalf. Some 3PLs prefer to partner with certain carriers, while others will compare shipping prices from many carriers.
ShipBob takes care of the latter to ensure that our customers receive the best pricing for the delivery speed they choose.
DHL, USPS, and UPS can pick up orders from fulfillment centers to ship. Tracking information should be sent to your 3PL once the order has shipped. ShipBob automatically sends tracking information to the client's stores as soon as your order ships.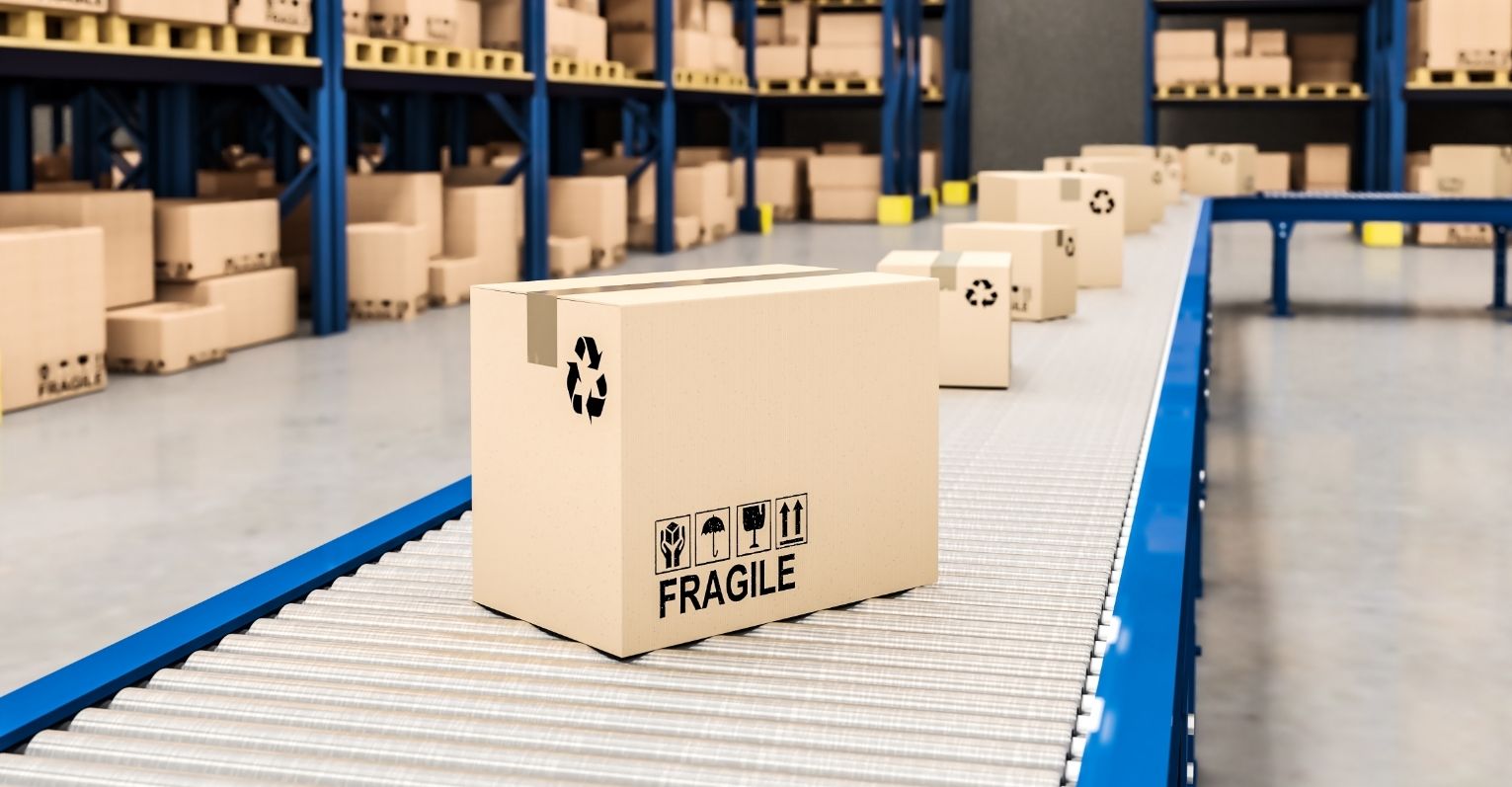 3PL vs. 4PL: What's the Difference?
You may have come across the term 4PL when researching 3PLs. The 4PL is an extra layer of separation between 3PLs and e-commerce merchants. A 4PL arranges 3PL services on behalf of a client when a business contracts for them. Sometimes, this is called "double brokerage".
4PL companies offer clients complete supply chain management services, including 3PL services, manufacturing, procurement of inventory, and many other things.
What is the Benefit of Working With a 3PL Provider?
There are many benefits to outsourcing fulfillment to a 3PL provider. While capabilities may vary between 3PL companies, most 3PLs offer the same standard warehousing and inventory management services. They also provide shipping services that expedite delivery and reliable logistics for partner businesses.
Time and cost savings
A 3PL partner can help a business eliminate the need to buy or rent a warehouse, employ labor and invest in logistics and technology for in-house fulfillment. In-house fulfillment can become costly and difficult to manage as businesses grow and increase their order volumes. Companies can save time and money by outsourcing fulfillment activities to third-party logistics providers (3PL).
Scalability
A 3PL partner can bring you the most significant benefits. Third-party logistics providers can scale operations to meet your business's needs. 3PLs can help you, whether you're a startup looking to expand or an established company that handles large orders online. 3PLs can offer warehouse space, transportation, and other resources, depending on the business's specific services, while allowing for growth. This enables e-commerce companies to expand quickly into new markets.
Industry Expertise
E-commerce companies are unlikely to have the expertise to handle Shipping and logistics efficiently. With the most current industry trends and knowledge, a 3PL provider can rescue you. Third-party logistics companies offer e-commerce logistics experts and technical resources to improve the supply chain's efficiency and optimize it. 3PLs also have partner networks that include custom packaging providers, shippers, and marketing agencies, further enhancing their ability to facilitate logistics success.
Expanding
3PLs allow businesses to quickly expand into new markets and emerging markets, as well as international markets. Unlike in-house fulfillment, 3PL providers can help lower shipping costs and reduce order transit times. A 3PL partnership allows a company to access new markets, increase supply chain flexibility, and provide unmatched customer service by in-house fulfillment. 3PLs also offers security and compliance measures that ensure their services are internationally accredited. This makes it easier to expand and less stressful.
Why does E-commerce Choose to Cooperate with a 3PL Provider?​
3PLs simplify logistics and fulfillment operations. This allows e-commerce businesses to ensure smooth workflows and better customer service. They have the market insight and industry knowledge to reduce supply chain inefficiencies.
Here are some reasons companies partner with a 3PL provider.
Market Knowledge
Fulfillment costs in-house include warehouse real estate, shipping expenses, and other charges. Fulfillment costs are rising due to increasing customer expectations. A 3PL allows companies to focus on their core competencies, such as fast shipping and warehouse locations. 3PLs can also benefit from existing agreements with carriers to receive discounted shipping rates and lower overhead costs.
Industry Insight
3PLs can improve logistics and supply chain operations by combining industry expertise and optimization. Their years of experience allow e-commerce businesses to reap the benefits of time savings, lower costs, and a better customer experience.
Reduced Supply Chain Laxity
3PLs employ sophisticated technology, such as warehouse management software, to improve visibility and speed up the supply chain. Software systems have advanced capabilities to automate information transfer, shipping, inventory tracking, and enhanced Shipping. 3PL software is an excellent tool for improving customer service efficiency and proficiency.
Related Articles