Blog
Ways to Increase 3PL Business Profitability
Industry Trend
05/04/2023
The emergence of eCommerce businesses has created significant opportunities for third-party logistics (3PL) companies to benefit from the expanding global economy and the booming eCommerce sector. However, with the rapid growth of the logistics industry, an increase in competition has been observed. Many 3PLs previously saw sustained growth and are now facing challenges due to the influx of new competitors in the sector.
Streamlining your assets, personnel, and processes is vital to make the most of the exceptionally advantageous market conditions in 2023 and maximize your 3PL company's profitability. Upgrading or expanding certain areas of your operations is necessary to capitalize on the current opportunities.

What is Profitability?
The ability of a business to make a financial gain is referred to as profitability. The distinction between profit and profitability is that profit is the numerical measure of a business's revenues, while profitability is the relative amount of financial gain that can be made. Profitability is a measure of efficiency, meaning the company can produce outputs and gain profits. A business may profit, but this does not necessarily represent the profitable industry. For example, if crops and livestock are grown and sold for a price lower than their production cost, income is generated, but no profit is made for the business. Therefore, most companies aim to make a profit without incurring any notable losses.
Ways to Increase 3PL Business Profitability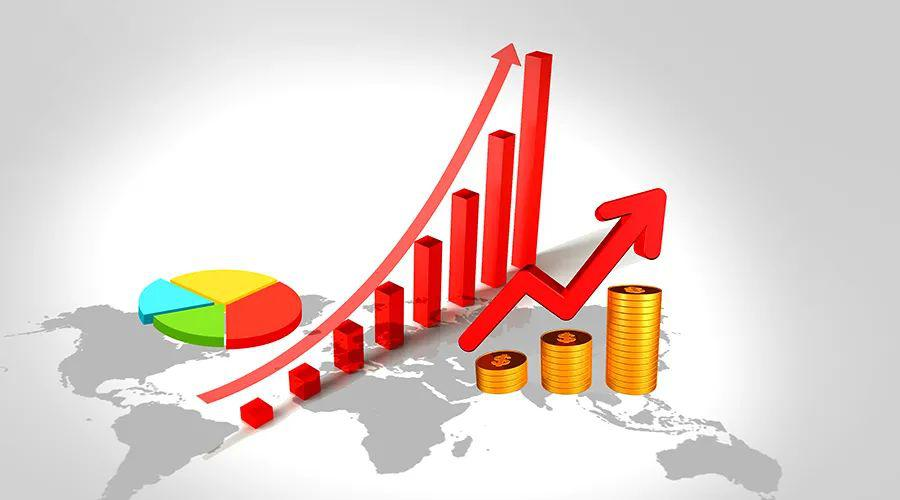 Planning and Forecasting
In 2021, retail eCommerce sales skyrocketed to an astonishing 4.9 trillion dollars worldwide. The trend is predicted to continue with an expected 50% growth rate over the next four years, pushing sales to 7.4 trillion dollars by 2025. The pandemic undoubtedly increased the speed of this growth, but it had occurred for over two decades before. Businesses that move quickly and adapt to expansions in the market have the most excellent chance of surviving and thriving, while those that hesitate risk being left behind. Staying informed of consumer trends and market conditions will give your logistics company the advantage to take advantage of new opportunities while other 3PLs attempt to catch up.
Serving Your Core Business
Staying on top of market trends is important, but it's also important to stay focused on your core business. When looking for new sources of growth, don't spread your business too thin.
The most effective strategy to increase the profitability of a 3PL is to focus on two areas:
Your current core business, a specific direction where you see an opportunity for growth.
 Once you have decided which market to focus on for the future of your business, it is essential to take this commitment seriously. Utilize your resources to ensure you are the best in the industry in your chosen segment. As you grow, ensure you continue providing excellent service to your existing customers, ensuring your business remains viable, competitive, and profitable in the long run. Your leadership team needs to communicate this commitment to your core customers and your plans for expansion to all employees, from the warehouse staff to the executive team.
Auditing Your Processes for Efficiency
Examining the efficiency of your current warehouse operations can result in considerable cost savings. Every procedure in your warehouse should be evaluated, reviewed, and inspected for inefficiencies, including the equipment and software you are using. Although it may seem cost-effective to keep utilizing outdated machinery, you should consider what you are losing in labor and time. In the long run, replacing your equipment can save you money. Any enhancements you make to your warehouse processes are hugely beneficial in the long term, as they are performed again and again. Even minor upgrades can create a significant impact on your finances.
Use Your Warehouse Space Profitably
To maximize your warehouse space and ensure maximum profitability, consider setting higher prices for slow-moving inventory to incentivize customers to prioritize fast-moving products, helping free up your valuable warehouse space while generating more long-term revenue.
Analyze Profitability by Account
To maximize profitability, your third-party logistics provider needs to analyze each customer account in detail, which should be done regularly to identify potential profit losses and facilitate pricing adjustments. Doing this consistently every month can help ensure that profits are kept at optimal levels.
Evaluate the Staff
The performance of each employee in your warehouse is essential to the business's overall success. It is important to assess each individual's contribution to the team and willingness to learn and develop. Even the slightest alteration in an employee's attitude or behavior can significantly impact profitability. Consequently, paying attention to an employee's performance is essential.
Acknowledging the Processes
It would help if you took the time to carefully analyze each process that is being done in your warehouse. Every slight improvement, optimization, or reduction in effort can lead to significant cost-savings over time. Take the initiative to observe areas where the workflow can be improved and make necessary changes to maximize efficiency. By considering the warehouse operations as a whole, you can better identify opportunities for cost-savings and ensure the best performance for your warehouse.
Upgrading Technology
Today's businesses are heavily reliant on technology to be successful. Updating or incorporating technology into your business can significantly improve its operations. Utilizing the right technology can provide the fastest, most efficient, and dependable method of enhancing a business's profit margins. This could mean investing in a Warehouse Management System (WMS) for a third-party logistics warehouse.
Related Articles